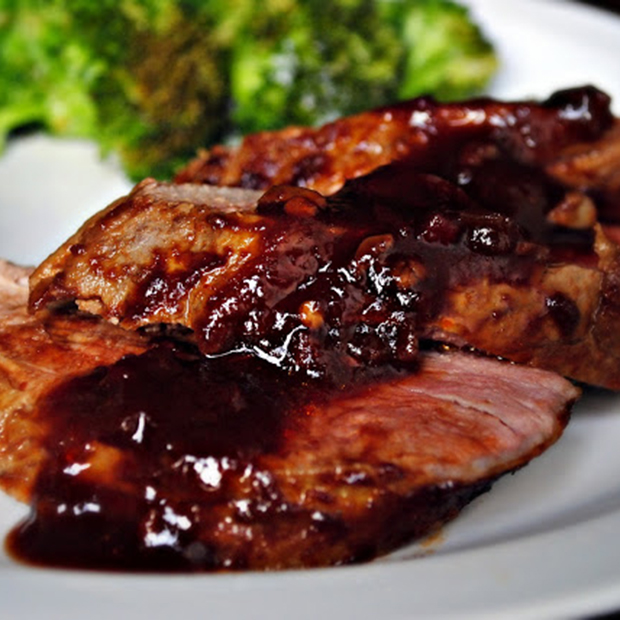 Fudge Factory Farm Blackberry Jalapeno Glaze
Fudge Factory Farm Blackberry Jalapeno Glaze
With all the different fruits we grow on the farm you have to find something to do with the extra fruit. Jams and jellies have become a huge business for us. We only use the organic fruits we grow on the farm to make jams and jellies out of. Over the years our variety of flavors have grown and become more creative as we now have everything from raspberry jam to sweet and smokey blackberry BBQ sauce. After you make the jams you start to think what else can I do with this?We make a blackberry jalapeno jam that not only is amazing on a bagel with cream cheese but also makes a crazy good peanut butter and jelly sandwich. You also can use the jam to make a glaze for pork tenderloin, chicken or serve over roasted vegetables.
Ingredients
1

TBS

Olive Oil

1

TBS

Chopped Garlic

½

cup

Blackberry Jalapeno Jam

Fudge Factory Farm

1

cup

Red Wine

½

tsp

Cornstarch

½

cup

Blackberry Vinegar

Fudge Factory Farm or red wine vinegar
Instructions
Add olive oil to a saucepan over medium heat.

Add garlic and sauté for 3 minutes.

Stir in blackberry jalapeno jam and wine.

Simmer until reduced by half.

Mix cornstarch and vinegar in a small bowl and mix well.

Pour the cornstarch mixture into the pan and cook for 5-6 more minutes.

Serve glaze warm over pork or chicken it also is great on veggies.

Store leftover glaze in fridge.