27 Varieties of Candy Coated Apples
When life hands you apples….. you cover them in caramel and fudge. We only use Apple Hill, mountain-grown, farm-fresh apples for our candy apples. Depending on what apples are ripe at the moment we usually switch between Golden Delicious, Fuji, and Granny Smith apples and are always happy to let you know what variety we currently have in the case.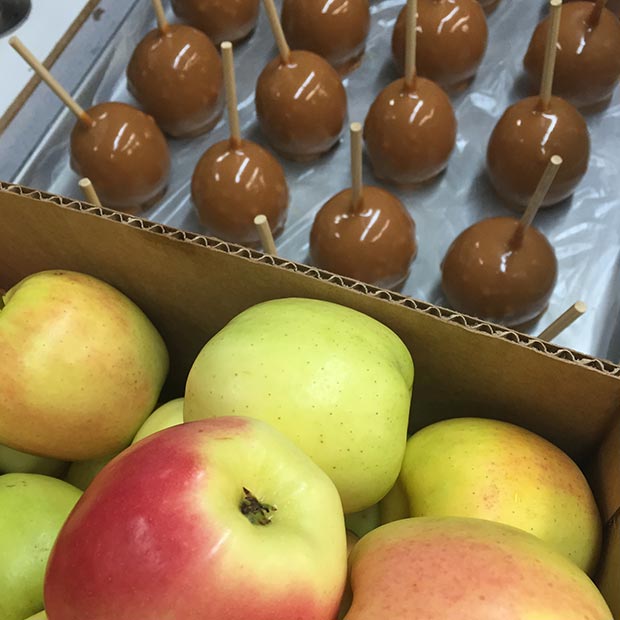 Caramel apples are our most popular and our apples have a nice thick coating of homemade caramel on them. We make 27 different varieties of candy-coated apples such as caramel, caramel w/peanuts, fudge, fudge and caramel, red cinnamon hard candy, apple pie, cheesecake, and oreo to name a few. Stop by and take a look at all the varieties of candy-coated apples we have to offer.
Not in the mood for an apple on a stick? Check out our apple wedges. We take a fresh-picked apple, core it, slice it up and pour hot caramel over the top. Want to add some toppings to that? We have a whole list of toppings you can add to your wedges or try one of your favorites like the "Rocky Road" or "Almond Joy".