Fresh Bakery Items, Jams and Jellies
We are more than just a candy store! We also make pies, jams, jellies, and sauces.
Our pies, jams, jellies, and sauces are all made from our mountain-grown organic fruit and all made on-site in our kitchen. All pies and jams are made from our organic, mountain-grown, apple hill, fruit. We make everything from traditional blackberry jam to an apple bbq grilling glaze that will take your grilling game to the next level. Check out our recipe section where we show you how to use some of the great products we make in ways you might not have thought of at home.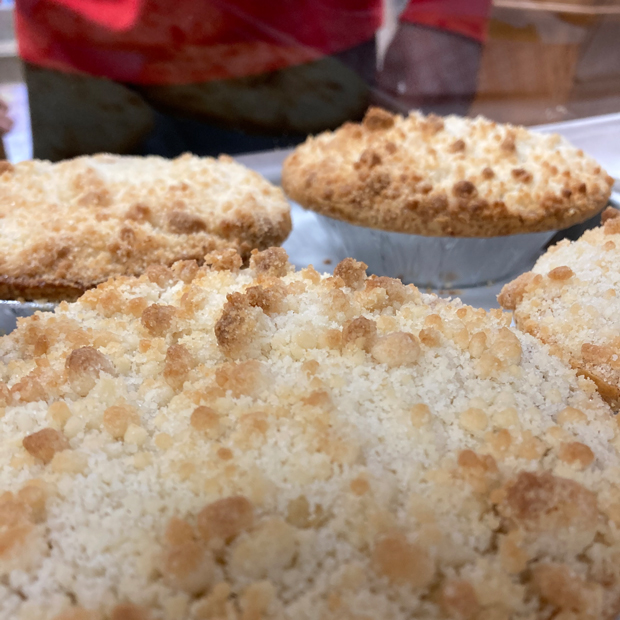 Our pies are made using our mountain-grown organic fruit, flaky buttery crust, and lots of love. We offer fresh-baked personal pies and hand pies baked daily. We also feature fresh frozen family-size pies, personal-size pies, and hand pies to take home and enjoy later. All pies are made with a traditional crust on the bottom and a streusel crumble topping. We offer Dutch Apple Pie / Caramel Apple Pie / Sourcream Apple Pie/ Marion Berry Pie / Blackberry Pie / Sourcream Blackberry Pie / and a Gluten-Free Dutch Apple. We also make crisp, buttery, flakey hand pies in Caramel Apple or Blackberry.
Remember when jam used to taste like fruit? All of our jams are made with our organically grown fruit and we use recipes that call for more fruit than sugar so they taste like you are smearing that fruit on your toast and are naturally lower in sugar than store-bought jam.
Old-fashioned apple butter slow-cooked in its own juice to enhance the natural sweetness of the apples, then we add just the right amount of spices before pureeing it into a smooth consistency perfect for topping toast and biscuits. We even have a candy apple butter made with the same stuff we dip our cinnamon candy apples in and a caramel apple butter which really is just our apple butter but then we add our buttery, rich caramel.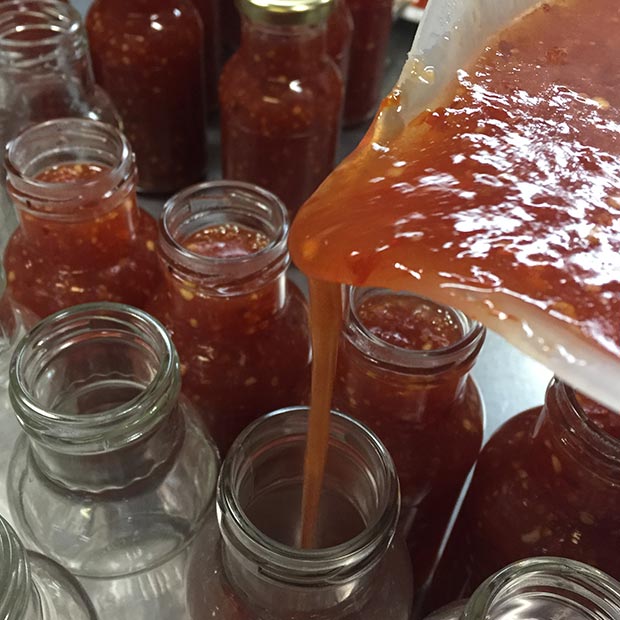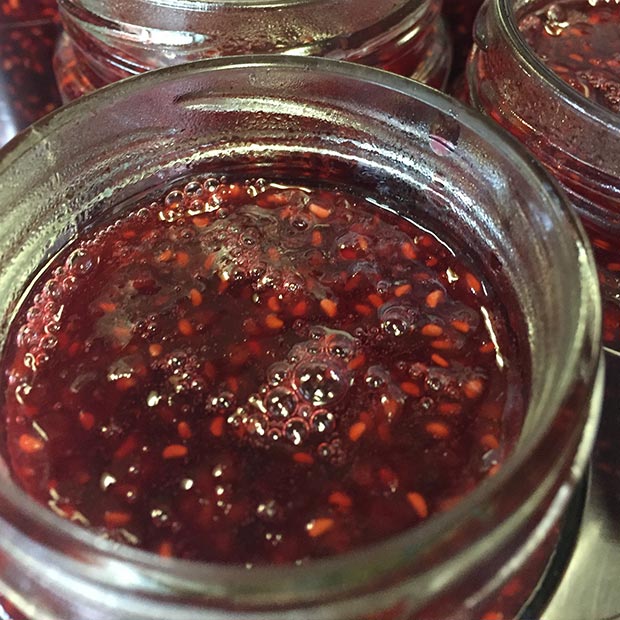 Traditional jams like raspberry, blueberry, blackberry, and apple, are always available but, we also offer flavors like sweet and spicy blackberry BBQ sauce, green apple lemonade, apple salsa, wild mountain blackberry syrup, and a whole assortment of fruit and jalapeno blends to fill your charcuterie boards and bagels. Check out our wall of jams and jellies next time you are at our store or browse through the jams online.